Pocketbook Travel
Establishment and travel agency at Beecroft Road, Epping, NSW 2121, Australia. Here you will find detailed information about Pocketbook Travel: address, phone, fax, opening hours, customer reviews, photos, directions and more.
Opening hours
| | |
| --- | --- |
| Sunday | 07:00am — 11:00pm |
| Monday | 07:00am — 11:00pm |
| Tuesday | 07:00am — 11:00pm |
| Wednesday | 07:00am — 11:00pm |
| Thursday | 07:00am — 11:00pm |
| Friday | 07:00am — 11:00pm |
| Saturday | 07:00am — 11:00pm |
Photos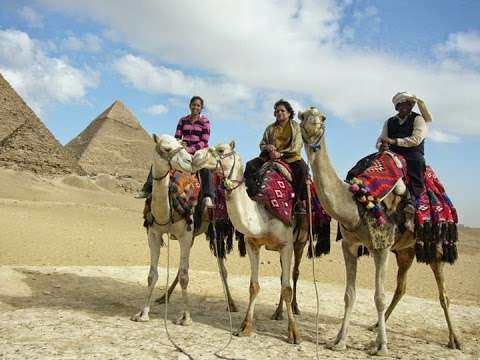 Reviews of Pocketbook Travel
Ant Sof Added January 27, 2023

★ ★ ★ ★ ★

I really cannot fault this Australian bussiness. They have gone above and beyond to ensure the customer is completely happy with their selection.
I did have a issue with a particular backpack, but the guys at Travellers Home were only too abliging in resolving an issue which was out of their control.
After sales service 5 stars...
Quality 5 stars
Free delivery and customer satisfaction, I will shop with confidence again... Thank you guys..

Miles Churchill Added January 20, 2023

★ ★ ★ ★ ★

I can't be more pleased with my Swiss Luggage Suitcase: (1) it' beautiful, (2) love the improved internal design and (3) the great price cannot be beat...!! The very 1st time I traveled through airport security, I was amazed at the number of times other travelers commented "Nice case" and asked what was the brand?

R Bharti Added January 18, 2023

★ ★ ★ ★ ☆

Please update ur hours guys - I just walked to ur place for 10 minutes only to see it closed

Kyran Gostelow Added January 16, 2023

★ ★ ★ ★ ★

I got a cheap bag expecting it to break after the first few days of having it and was okay with that.

It has now been about 6 months of me only using this bag and using it every day and I haven't even noticed the smallest problem. These bags are great, amazing value, great durability, great versitility and usability and a nice style.

I'm impressed.

Greg Maunder Added January 13, 2023

★ ★ ★ ★ ★

Having lugged a 20kg roller bag through Singapore, UK & Europe last year, I vowed to never do that again and after a lot of research, finally found the perfect replacement.

A 1.36kg Swisswin backpack which meets airline carry on restrictions, the SW8112B has plenty of storage both inside and out, with 7 zipped compartments and plenty of internal storage compartment. Measurements are 45(H)x33(W)x23(D)cm.

Helpful team responsed quickly on Sunday to answer email.

Was looking for quality rather than cheap, so pleasantly surprised at the 50% off deal.

Free shipping, 4-day delivery from Sydney to Melbourne via Australia Post.
Questions & Answers
1. What is the phone number for Pocketbook Travel
The phone number for Pocketbook Travel is +61 434 481 620.
2. Where is Pocketbook Travel located?
Pocketbook Travel is located at Beecroft Road Epping, NSW 2121.
3. Is there a primary contact for Pocketbook Travel
You can contact Pocketbook Travel by phone using number +61 434 481 620.
4. What is the web address (URL) for Pocketbook Travel
The website for Pocketbook Travel is .
Share this page
Additional actions
Today's weather in Epping NSW
13:00
32 ℃ 1014 hPa 41 % 3 m/s 16:00
31 ℃ 1013 hPa 41 % 5 m/s 19:00
26 ℃ 1014 hPa 57 % 3 m/s 22:00
22 ℃ 1015 hPa 68 % 3 m/s
Tomorrow's weather in Epping NSW
01:00
22 ℃ 1013 hPa 66 % 2 m/s 04:00
21 ℃ 1014 hPa 73 % 3 m/s 07:00
23 ℃ 1017 hPa 60 % 4 m/s 10:00
26 ℃ 1017 hPa 44 % 5 m/s 13:00
26 ℃ 1017 hPa 46 % 6 m/s 16:00
24 ℃ 1017 hPa 49 % 5 m/s 19:00
20 ℃ 1019 hPa 71 % 3 m/s 22:00
19 ℃ 1020 hPa 82 % 2 m/s